Welcome! Kick back, relax, and let us do the designing for you!
If you're looking for a simple but smooth website for your small business, then you've come to the right place! We're not formal around here, so leave your tux in the closet. We tend to have a bit of fun, both with our clients and the websites!
That's right, we only do
small business
designs at this time and only have a few slots available! Great for photographers who want to display their work, prices, etc. or the part time crafter who wants to sell their wares to the world! We have a ton of templates and colors to choose from, along with a zillion (and I do mean zillion) graphics at our fingertips - plus we can custom make the one YOU want!
Started as a creative outlet, the very first website the main designer ever built was by trial and error - it's the best way to learn after all! Dabbled with some HTML and CSS coding, true love ensued and it was all uphill from there! Never professionally trained, but you wouldn't know it from the designs that have come from those fingers. Our designer won't STOP till everything looks perfect and wants to make sure that YOU, the client, are happy with the work completed.
**NEW** All packages include social media connection setup (if applicable)
Examples of small business portfolios & sites completed by Kicked Back Website Design
Websites, like Rome, weren't built in a day - but close to it with us! It's all dependent on how much information we need to cram into the teeny tiny world wide web (oxymoron). A typical website, depending on it's complexity, can be built in 14 days or less.
We hope you like it here - we like you! Here's to hoping YOU fill one of our few slots and put up with us for years to come!
Better get started - click
HERE
!
---
Everyone's gone digital - the world over! We can also create custom QR codes for your business to link your website to every smartphone around the planet!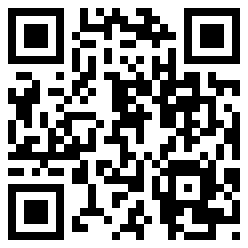 Scan with any QR reader to see it in action!